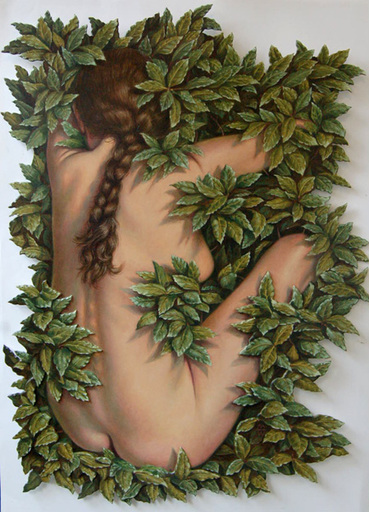 Although the Art of the Durch artist Maarten Welbergen (1956) is based in the figurative/realistic tradition, he always has a contemperary look at it.
For example in is so called 'cut-outs' he tries to make his paintings more vivid and exciting for the eye by cutting out the forms of his objects. In that way his paintings look almost like 3D presentations. He starts a dialogue between his work and the wall/space where they are hanging or standing.
Instead of using the 'eternal' rectagular canvas-shape to paint on, he paints his landscape-compostions in circles, ovals and octogonals. In this way his compostions get a exceptional look!
Maarten paints and draws portraits, nudes, still-lifes, landscapes, townscapes and allegorical works.
Apart from painting he makes woodcuts and also he makes sculptures out of different stones.
He is teaching Art at the Wackers academy in Amsterdam and he organizes painting courses in Czech-republic.
All works on this website are for sale (except the ones which are indicated as 'not for sale' and you can give commissions with for example 'portrait'!