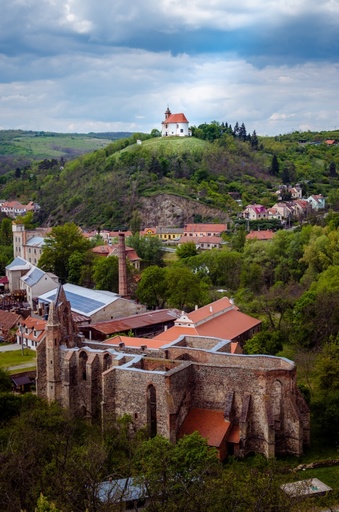 For a couple of years I organize landscape-classes in Czech-republic. Every year around June/July we settle down in a different place where there is a great variation of landscape-possibilities. We stay in good middle-class hotels and pensions from where we can walk to our painting-destinations.
Next summer 2019 we found a beautiful place in de small historical town Dolni Kounice in South-Moravia. This area is famous for her delicious wines! Special the area Palava is the most famous! We stay in an old monastery (completely renovated) next to a fantastic ruine of a Cathedral which stands in a park nearbij the river Jhilava. From our accomodation we can on foot find a variation of beautiful painting spots. In the middels of the week we go on painting-excursion to an outstanding ruine of a castle near Mikulov. You can work with watercolour or oilpaint. I am an experienced teacher in landscapepainting. During the year I also teach on a private Art-academy in Amsterdam.
Costs are; 700,- euro for a week and 1000,- euro for 10 days with breakfast and dinner.
Journey towards Czech-republic are not included.
Dolni Kounice is easely reached from the town Brno.